The recently released Watch Dogs has long been seen by gamers as the first entry of the next big franchise from Ubisoft, and the company wasn't shy about voicing the same opinion in the wake of the sales success of the game. No sequel has yet been announced, but the Watch Dogs Twitter account has teased an image hinting at the likelihood, as well as outing Camden, New Jersey as its possible location.
Embedded below, the picture mentions that the city had the highest crime rate in the US in 2012 and, as a result, had a 24/7 surveillance program implemented. The implication of the message evokes the narrative of the first game, in which Chicago was largely controlled by the fictional ctOS, which connects the people and systems of the city through a massive database that was taken advantage of by the player character.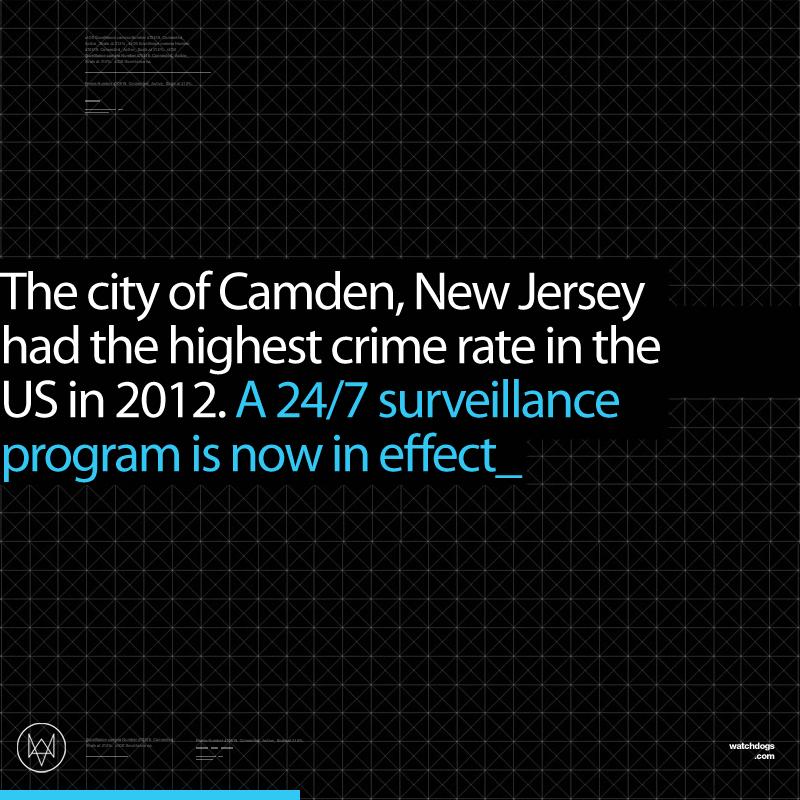 Let us know what you think of the possibility of a sequel to Watch Dogs, and Camden as a potential setting, in the comments below. Additionally, follow us on Twitter and like us on Facebook to get all of the latest single player gaming news.
Source: Twitter (@watchdogsgame)